Our Hearts Unite Us All
Artist Darren Baker spent the anniversary of his sister Leanne's passing remembering her by drawing this symbolic artwork.
Human cruelty continues to defy belief, too much hate, too much anger, too much discrimination in this world. A heart is one common denominator of every human on this earth. If we all truly listen to our hearts, this world would be heaven! To Love not Hate.
Darren has donated the original and the proceeds of the limited edition prints to support the work of stand up to racism and the work of this movement.
Limited edition print £375.00 Framed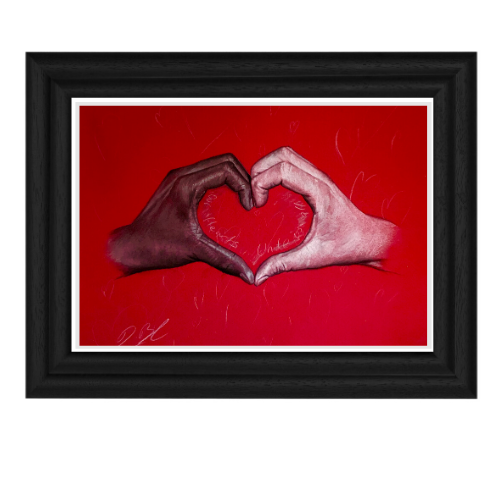 Limited Edition Giclée Print on Paper Image size approx 9" x 12"
ONLY 100 IN THE EDITION SIZE
Framed £375.00
Delivery £15.00