We are delighted to announce our new co-operation with the well known and successful artist Elaine Mather.
Elaine's work has proved very popular over the last few years, with collectors attracted to her vibrancy of style and her use of colour.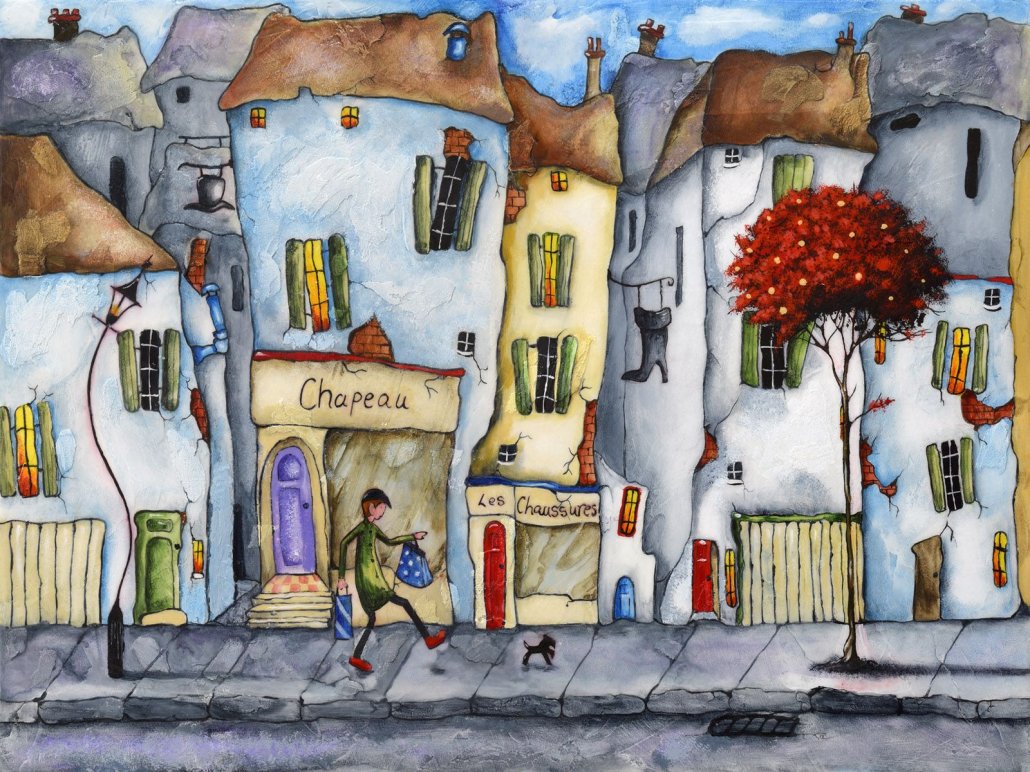 Elaine is well known for her quirky town and street scenes, often featuring charming characters and story. Equally, she is known for stylised images of trees, again, usually featuring a message of love & endearment.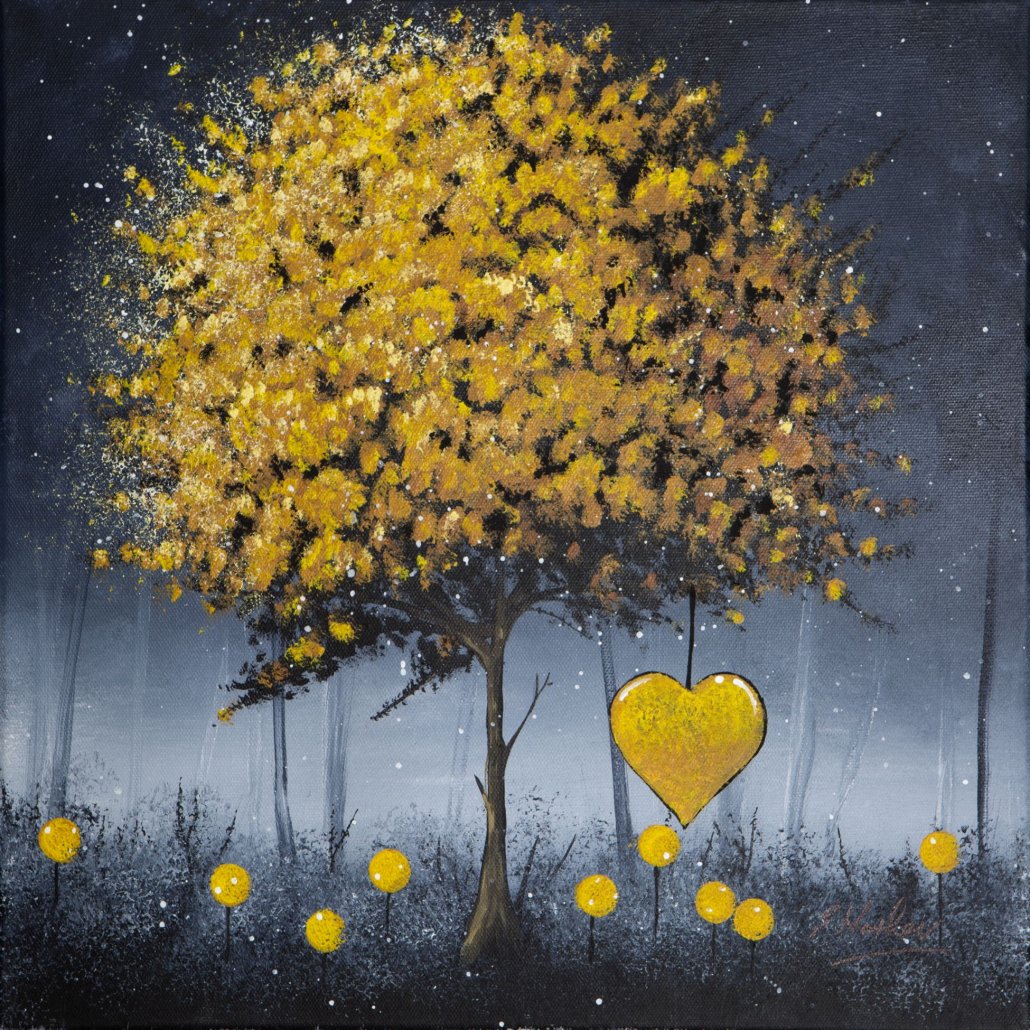 We are introducing Elaine's work initially with a small collection of Original pieces - contact your local gallery if your require further details. And stand by for more Original and Limited Edition work in the near future