'An Oblique Allusion' - Jenny-B Musungay's exciting new collection of Original Multi-Media and Limited Edition Art - has just launched and, as usual, Jenny has something very interesting to say!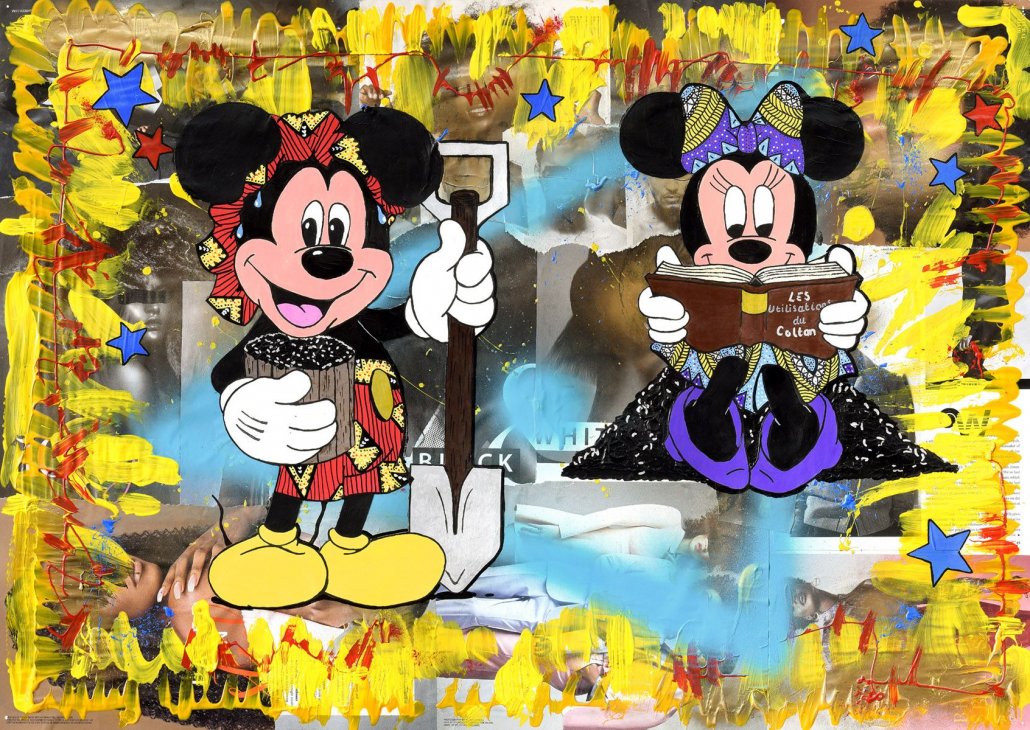 Using playful cartoon images juxtaposed against the darker side of life, Jenny-B astutely highlights the political history of her homeland, The Democratic Republic of the Congo, where abundant natural resources such as diamonds - and more recently Coltan - are inevitably a focus for greed.
Artfully using images torn from magazines in collage form to highlight both the positive and less worthy side of her heritage, Jenny has produced these provocative pieces. If you look deeply, you can see past the comic book strip to the damaging desire for wealth, power and control beyond.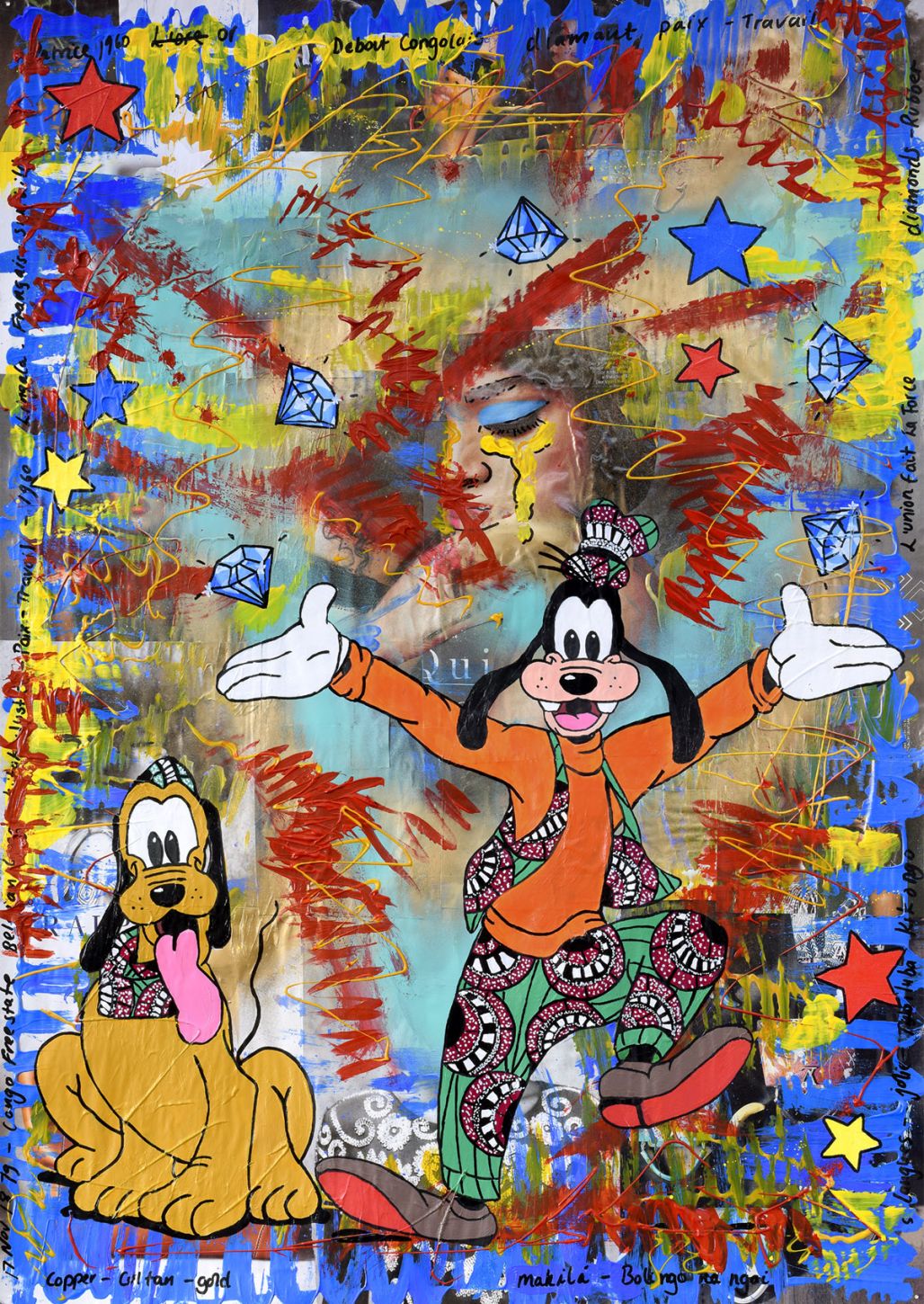 For more information on this exciting new release please contact you nearest Partner Gallery now!